A total of 12 peer counsellors, 5 student volunteers and 4 registered counsellors (staff) joined a community service programme at Kairos Resources on 15 May 2019 to provide first-hand exposure to students as they mingled with high functioning special needs children, youth and those who are exceptionally advanced in learning. After a short speech, the Deputy Vice-Chancellor of Student Affairs, Prof. Azrin Esmady Ariffin, flagged off the group.
The peer counsellors, in particular, got a better understanding of dealing with children with special needs. This project also helped cultivate humble hearts as all volunteers banded together to spring clean the premise and adorn its two rows of walls with beautiful mural paintings.
The programme started with interactive activities to break the ice, followed by cleaning the 3-storey bungalow. SEGi was the first private university to have beautified the learning centre with creative murals. Most of the paints and painting equipment was sponsored by LOGAM YL SDN BHD. 

Kudos to the peer counsellors and those who were part of this programme!
"We can't help everyone, but everyone can help someone".
Group picture with the Kairos Resources Staff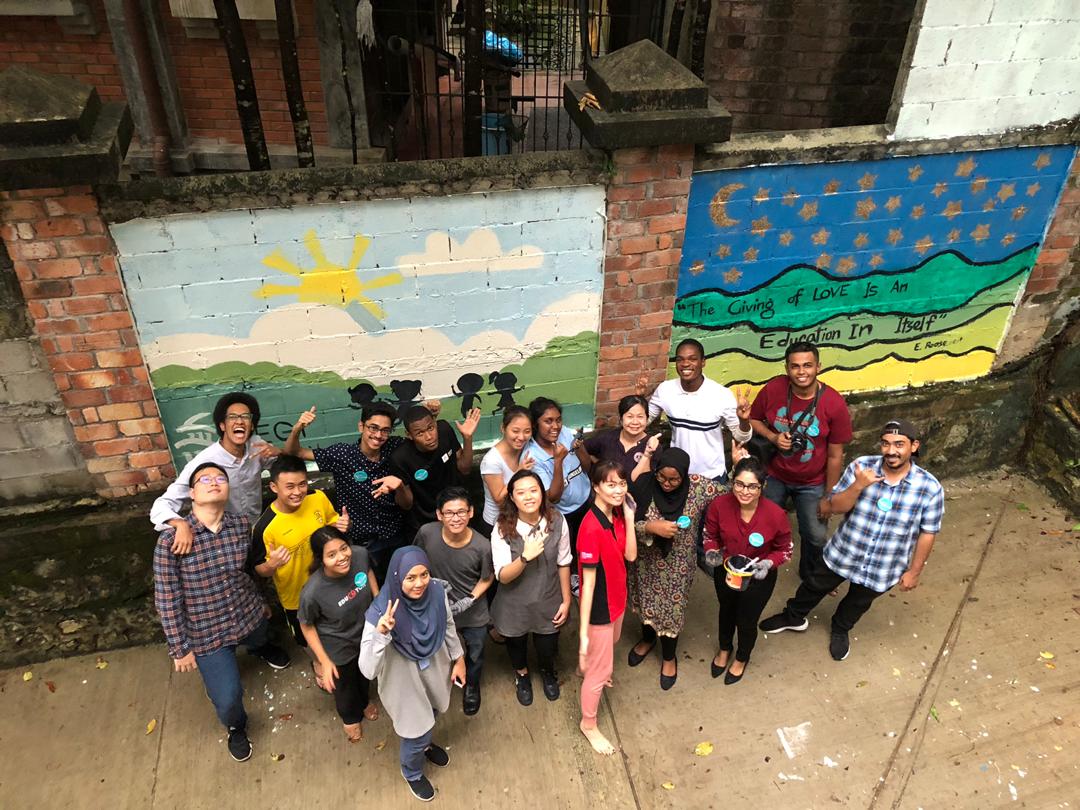 The group were proud of their wall painting