The International Society for Pharmaceutical Engineering (ISPE) SEGi University Student Chapter was recently honoured to have the opportunity to visit Pharmaniaga, one of the largest listed integrated pharmaceutical groups in Malaysia.
In 2021, they achieved a significant milestone by being the first Malaysian pharmaceutical company to fill and finish manufacturing a human vaccine. During the field trip, the participants were enlightened about the different segments of the pharmaceutical value chain, including research and development, logistics and distribution. 
The students took a tour of the Pharmaniaga Research Centre Sdn Bhd Lab, where they could observe first-hand the work carried out in the laboratories, including the testing and analysis of the medical compound and the use of advanced equipment. They were also able to witness the manufacturing process of medicine up close and learn how to operate the machines, such as the tablet compression machine and the homogeniser. It provided them with valuable insights and knowledge into the pharmaceutical industry.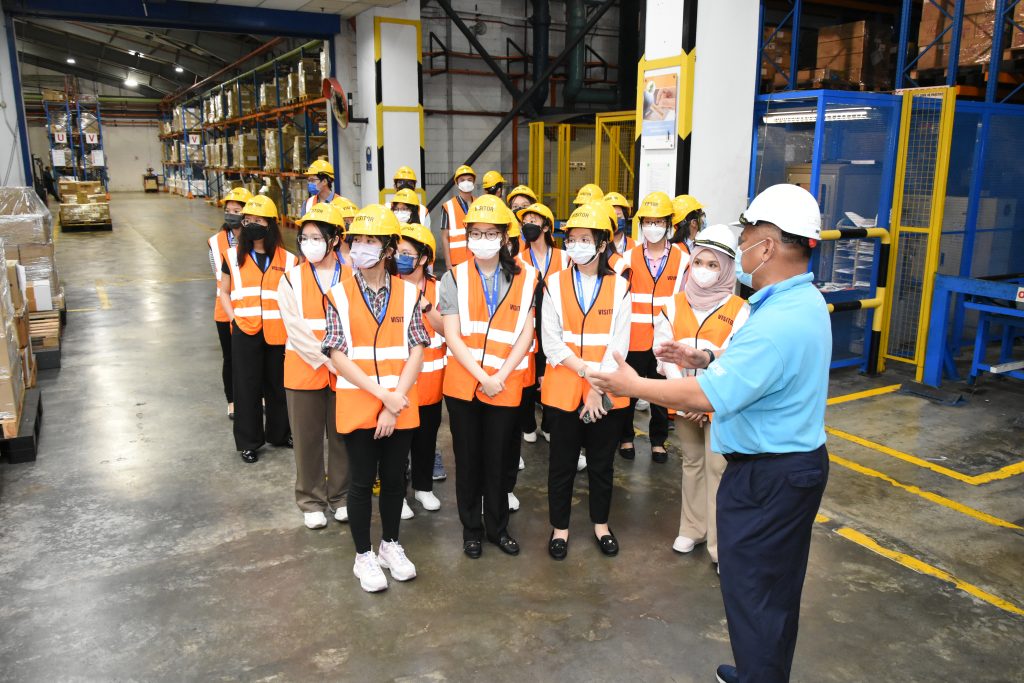 They also gained insights into Pharmaniaga Logistic Sdn Bhd Warehouse, learning about warehousing and inventory management in the pharmaceutical supply chain. The cold-chain store visit was particularly fascinating, allowing the students to learn how products are tracked and monitored throughout the supply chain, and giving them an appreciation of the importance of temperature control in preserving the efficacy of pharmaceutical products.  
This field trip to Pharmaniaga was a great learning experience that gave the students a wonderful introduction to the cutting-edge technologies and practices that underpin the pharmaceutical industry.