SEGi University's chemical engineering student, Tan Wai Hong, recently presented his research on sustainable chemical, energy and environmental engineering at the 1st International Conference on Sustainable Chemical, Energy and Environmental Engineering (SCE3 2023). The conference held at the Ibis Hotel, Kuala Lumpur City Centre on 8 and 9 March 2023, brought together researchers from various fields, including energy, wastewater, biochemical and biomass. 
Tan's research focused on the use of immobilised iron/copper bimetallic nanoparticles for rubber wastewater treatment. The research was conducted in collaboration with the Malaysia Rubber Board, and the results demonstrated that the nanoFeCu removed 95.8% of ammonia from rubber wastewater after 9 hours. This is close to the desired discharge value, making it an effective method for highly contaminated rubber wastewater treatment. Further research on the hybrid nanoFeCu-membrane separation treatment process is needed to deliver high-quality water that meets stringent standards. 
He also had the opportunity to attend keynote speeches and presentations and network with researchers from different parts of the world, including England, Australia, Japan, and Oman. The experience was enriching as it allowed him to gain insights into their research work and learn about their respective cultures.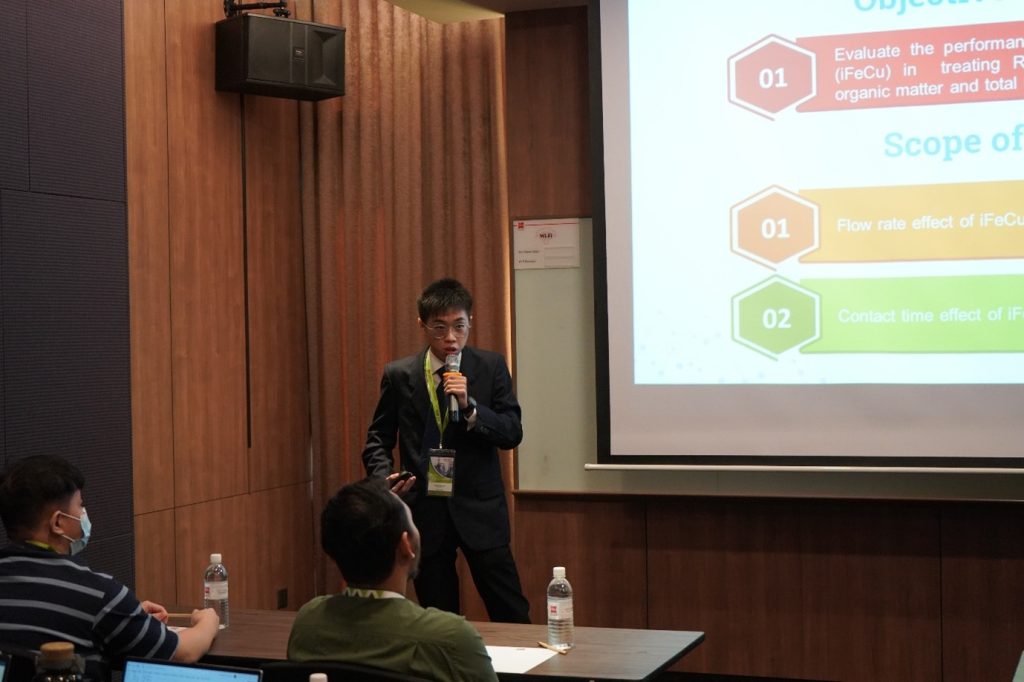 Attending the conference was an exceptional experience that not only allowed Tan to present his research findings but also provided him with the opportunity to network with researchers from different parts of the world. The quality of the presentations, the level of engagement from the attendees, and the networking opportunities made this an invaluable experience. 
Tan's achievement in presenting his research work at an international conference highlights SEGi University's commitment to providing quality education and producing graduates who are able to contribute to society through their research work. The university's focus on sustainability is reflected in Tan's research and his attendance at the conference, which showcased SEGi University's contribution towards the United Nations' Sustainable Development Goals (SDGs). 
His participation in the SCE3 2023 conference highlights the importance of research in promoting sustainability and addressing environmental concerns. His research work and the conference itself demonstrate the significant contribution that SEGi University is making towards achieving the SDGs. Tan's experience at the conference is an inspiration for other students to pursue research opportunities and contribute to a sustainable future.