SEGi's Faculty of Medicine has recently sent a team to participate in the Intervarsity Medic Olympiad (IVMO) 2022.
The team consists of SEGi's Bachelor of Medicine, and Bachelor of Surgery (MBBS) students, team leader Mckenzie Len Yan Bo, Ooi Zhanwei, Ong Xiu Wen, Sinchana Anand Tengginaamani, Liew Zi Wei, and coordinated by Dr Chai Jen Wai. The online event took place on 28 May 2022.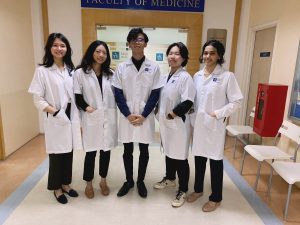 For the group event, SEGi didn't make it to the semi-finals of the overall group event. However, in the individual event, Ooi took home second place. Fantastic job done!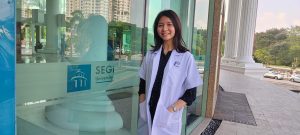 Ooi outwitted other Individual Category participants from Malaya University, MARA Technology University and Manipal University College Melaka.
She mentioned that the team registered for the event before the Hari Raya holidays, and training commenced after the holiday.
"It was an intensifying month, staying back for extra hours to learn topics we were yet to cover. Luckily our lecturers tried their best to make sure the lessons were concise and digestible for us," said Ooi.
SEGi University's MBBS is one of the best-selling programmes developed to groom the next generation of medical practitioners. It offers comprehensive clinical teaching and exposure, actual hospital setting and lab facilities, access to US Medical Licensing Examination and gets involved with the community.
SEGi places high emphasis on our MBBS programmes. Learn more at segi.edu.my