The SEGi-Whytehouse International Conference from 13 to 20 August 2022 was organised by SEGi University and Colleges in collaboration with WhyteHouse Education Group as part of an ongoing effort to inspire our community with ECCE best practices as we work together for quality ECCE services in the country. This free conference featured speakers from Malaysia, Singapore, Indonesia, Finland, New Zealand, Australia, and the United Kingdom and commemorates the completion of the first cycle of twelve SGC-WhyteHouse Early-Years Lecture Series (now known as the SEGi-Whytehouse Early-Years Lecture Series) from September 2021 to June 2022.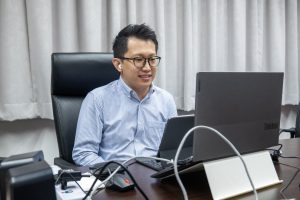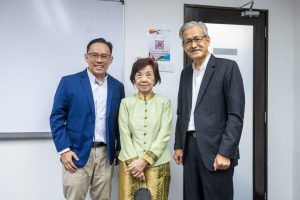 It aims to reach diverse stakeholders such as practitioners, thought-leaders, advocates, parents, and policy-makers to raise awareness of children's holistic well-being and explore perspectives on its sustainable development and practical ways to nurture well-being in early childhood in a concerted effort to work toward quality ECCE services.
The conference was officially launched on 13 August 2022 by YB Chong Eng, and the first morning session featured presentations on child well-being by two keynote speakers. Professor Datuk Dr Chiam Heng Keng, Founding President of the ECCE Council Malaysia, presented the first keynote address entitled 'A Review of Children's Well-being in the Context of the Learning Ecosystem in Early Childhood.' Prof Chiam emphasised that while interactions between the external environment and the preschool sub-ecology may be little, their impact on the early learning ecosystem might be significant. According to her explanation, the learning ecosystem in early childhood is divided into four key sub-ecosystems. However, most early childhood organisations, such as childcare centres and preschools, focus solely on the preschool/childcare sub-ecosystems to attain the educational goal. Finally, she believes that the well-being of children is not so much an explicit goal of early childhood education but something that must be conveyed by ensuring that children like going to school and are safe there.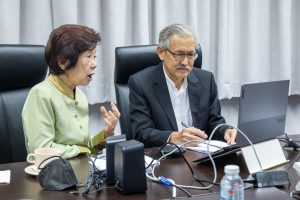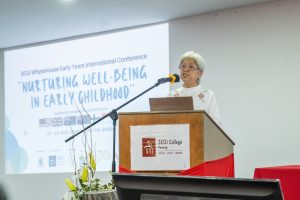 The second keynote address was by Dr Brendon Gomez, Consulting Psychologist at the Asian Research Centre for Child and Adolescent Development, entitled 'The Parent-Teacher Synergy for Child Wellbeing and Success'. He stated that both parents and educators have a significant stake in children's success and that the linkages promoted to facilitate this stake state that in the best interests of both the parents and the school, a working relationship should be established by building participation and partnership to bring about the optimal development and well-being of every child.
The afternoon sessions were attended by key ECCE leaders who discussed the state of well-being in early childhood entitled 'Nurturing Child Well-being – Where Are We Now?'. During the panel discussion, all the key ECCE leaders expressed their insights on the current state of children's well-being in Malaysia by citing recent research outcomes.
In a nutshell, everyone is responsible for ensuring the implementation and evaluation of multidisciplinary public health interventions that address the social determinants of well-being by cultivating knowledgeable and nurturing families, parents, and caregivers for the betterment of our society's young children.
Anyone interested in early childhood education is welcome to join our upcoming conferences.