SEGi's Confucius Institute and the Affiliated Kindergarten of the Weifang University of Shandong collaborated to launch the Chinese Calligraphy teaching for children's and cultural inheritance project, which was successfully held on November 17, 2022, at Peter & Jane Kindergarten, Kuala Lumpur.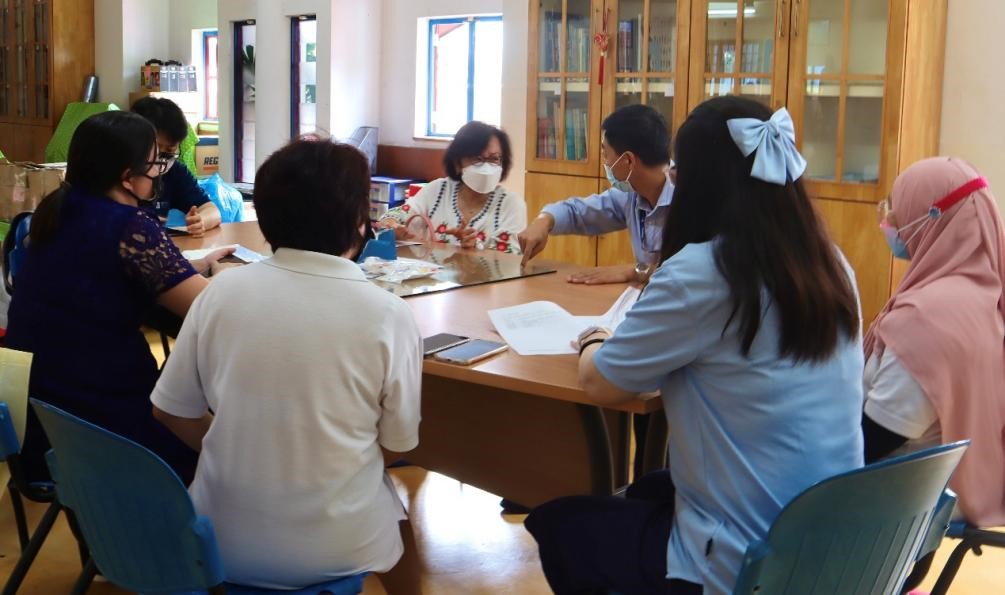 The project explores the influences of Chinese character (calligraphy) teaching in preschool education and the dissemination of Chinese culture in Malaysia.
During the opening ceremony, Zheng, the principal of Peter & Jane Kindergarten in Malaysia, and Dr An Fuyong, the director of SEGi's Confucius Institute, discussed the project in-depth. Both parties were looking forward to cooperative teaching and research.
After that, teachers Zheng Shaoshuo and Chen Lixuan co-hosted the ice-breaking activity of children's calligraphy experience. They introduced traditional Chinese stationery to 21 children, vividly explained the evolution of writing tools and the writing brush, and taught children the correct posture of holding the pen. At the same time, the children who experienced Chinese calligraphy writing for the first time showed keen interest in it.
The team continued to discuss the details of the cooperation right after the ice-breaking activity, followed by a campus tour by Zheng. Director An presented three Peking Opera masks to Peter & Jane Kindergarten as souvenirs. Representatives from both sides took a group photo before ending of the event.