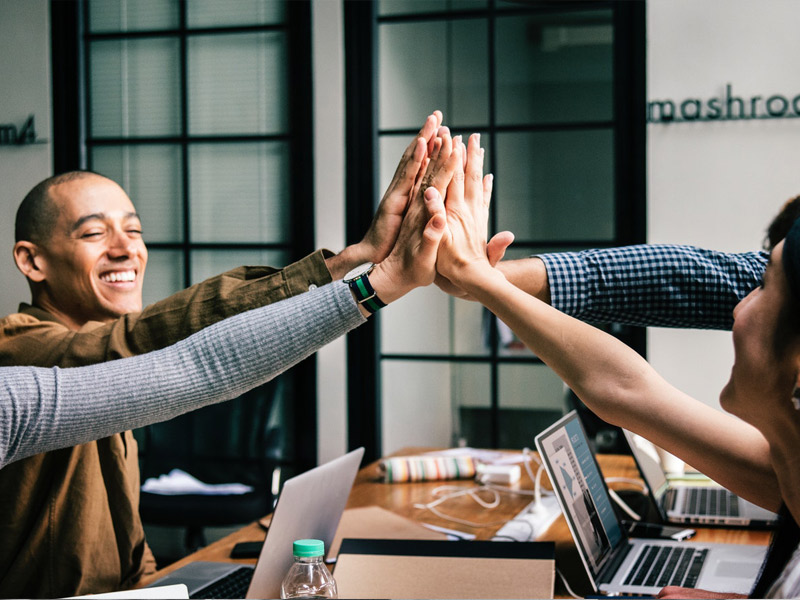 STUDENTS GAIN LIFE ENRICHING EXPERIENCE THROUGH 'STRESS MANAGEMENT' SEMINAR
The SEGi Enrichment Programme (SEP) was created to provide SEGi students with opportunities to enhance their soft skills through structured and well-designed seminars, workshops, conferences and symposiums. By enriching them through industry practices, SEGi is fulfilling its vision of placing quality education by developing natural talents that conform to industry requirement.
Stress Management is a popular topic within the academic and business world. As business environment heads towards inevitable changes in trend, students should also be aware and ready to face those emerging challenges. The classroom learning environment alone is inadequate to develop the necessary knowledge and skills. Hence, students' engagement with the industry, successful business leaders and professionals is essential in preparing them with relevant hard and soft skills that meet industry and job market needs.
The mandate from the Higher Education Ministry has mentioned that all higher education institutions should embrace Industry 4.0 through (2u2i), where students spend 2 Years in University and 2 Years in Industry. They further state that the best move to address the challenges of Industry 4.0 is to have the industry and the academia act as one entity to fulfil the needs of the industry and graduates. This is where SEGi plays a pivotal role as stated in our motto "We prioritise your needs" by arranging various Enrichment Programmes that will benefit them and the future industry.
In that regard, SEGi recently organised a Seminar on Stress Management to create and expand awareness among students and staff on stress management, the importance of stress management and ways of overcoming stress while striving in their social, personal, academic and work setting.
Organised by academic team members headed by Dr. Sugumaran Selladurai, Dean of Faculty of Business, Accounting and Management (FOBAM) and students of FOBAM on 20th March 2019, the programme was officiated by Professor Dr. Azrin Esmady Ariffin, Deputy Vice Chancellor, Student Affairs of SEGi University and was attended by 200 students.
The guest speaker, Mr Eddy Lee Kok Leong, Lecturer in Philosophy and World Religious shared his knowledge and wisdom on 'Stress Management' and proceeded to provide a variety of solutions to different types of stress facing us today.
Types of Stress
Starting with the definitions of stress, Mr Eddy went on to explain that our body releases adrenaline which increases heart rate, elevates blood pressure and boost energy supplies whereas cortisol/free radicals, which is known to be the primary stress hormone increases glucose level in the brain and these two chemicals, while useful, can also do harm when it stays for too long.
Mr Eddy pointed out that the signs of stress comprise tendencies to feel sad, anxious, sickly, burnout; get addicted to alcohol, smoking or coffee; loss of appetite, sleep, concentration, ability to make good decisions; or get embroiled in mental, emotional and social outbursts. In addition, Mr Eddy warned that extreme stress can lead to illnesses such as high blood pressure, heart disease, obesity, cancer and depression which could leads to suicidal thoughts, hopelessness and social withdrawal.
There are two signs of stress known as Good Stress and Bad Stress. In general, good stress or eustress is short-term and pushes you to accomplish greater things. Bad stress can be short-term or long-term and is often accompanied by feelings of helplessness as we lack control over what's happening.
Eustress helps us achieve more goals and ultimately leads to more happiness, success, or fulfillment. These brief bouts of stress have even been shown to enhance learning and brain function. A deadline, for example, can be a source of good stress if it helps you focus and perform well on a project, provided you have time to relax and recover once it's over.
Ongoing, or chronic, stress can slow us down and inhibit us from doing the things we need to do. This type of negative stress is detrimental because we never really get a chance to recover from the effects of fight-or-flight as we're constantly in a threatened state. Our immune, reproductive, excretory, and digestive systems are unable to normalise while a threat is perceived, and we become more liable to diseases and health risks associated with stress.
Bad stress begins with the loss of sense of control and this is the source of all emotional and mental problems. He also highlighted the 3 types of stress, namely Internal stress, Environmental stress and Overwork stress.
Internal stress is created by the individual himself whereas Environmental Stress comes from pollution, crowd, noise, family, workplace and academic work scenarios. The next stage of stress is known as Overwork Stress that results in bad time management and inability to let go and relax.
Coping Strategies
Mr Eddy stressed on the importance of exercise, adequate sleep, nutritious food, time management including setting aside time for yourself, breathing and relaxation practices such as yoga and meditation to effectively cope with stress whereas the other types of stress can be managed through proper tools and techniques, some of which are identified in the table below:
Internal Stress
Environmental Stress
Overwork Stress

Change your thinking patterns such as from "I must" to "I prefer"
Talk to someone
Make use of the counseling service

Try to get off from the environment
Talk to someone
Make use of the counseling service

Learn how to say "NO"
Better time management
Learn how to relax
Talk to someone
Take time off
The general feedback obtained from the students was that the seminar provided maximum benefit as stress management adds value to their lives as they learn to manage their studies and build their careers.
Faculty of Business, Accounting and Management (FOBAM) academic and committee members with guest speaker Mr Eddy Lee Kok Leong (centre).
Faculty of Business, Accounting and Management (FOBAM) students, academic and committee members at the "Stress Management" Seminar.
< Back