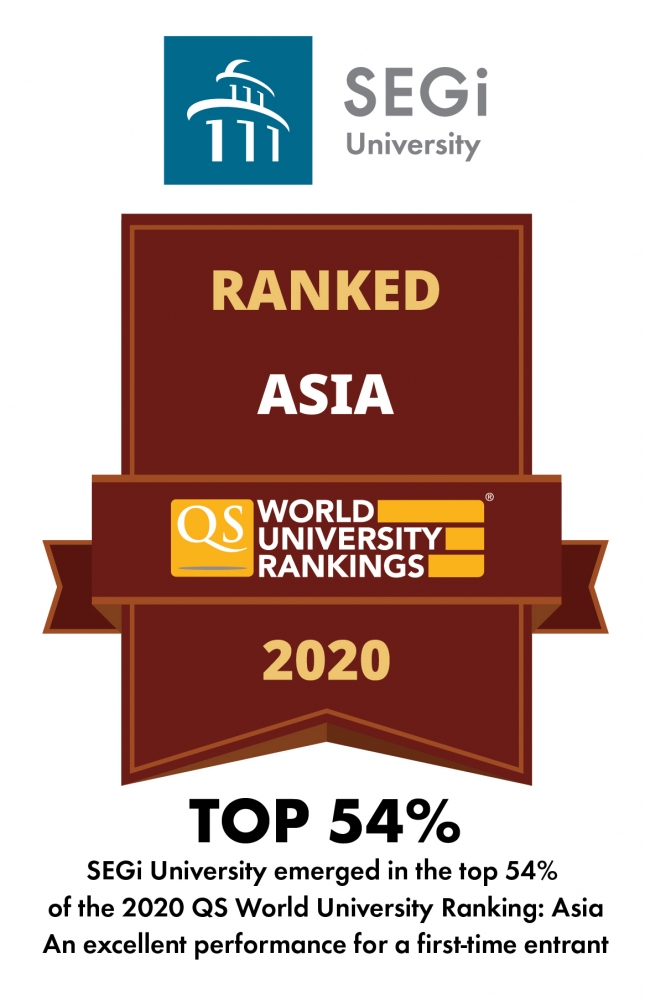 SEGi University Emerged in the Top 54% of the 2020 QS World University Ranking: Asia | An Excellent Performance for a First-Time Entrant
SEGi University obtained the outstanding five-stars in the categories of Teaching, Facilities, Social Responsibility, and Inclusiveness, as well as four-stars in the category of Employability. Earning a spot in QS-WUR Asia is a testament to the hard work and dedication of SEGi University's faculty members and staff.
QS-WUR Asia 2020, an annual table of top universities around the world, stands as one of the largest and most diverse university rankings, which includes a total of 836 Asian universities. Its performance indicators measure an institution's performance across the segments of teaching, research, knowledge transfer and international outlook. Hence, it helps to provide great insights into the shifting balance of power in global higher education.
Well done, SEGians. Congratulations on your achievement!
< Back