SEGi University's Faculty of Engineering, Built Environment and Information Technology organised an International Conference on Sustainable Engineering and Advance Technology (ICSEAT2022) on 16-17 June 2022.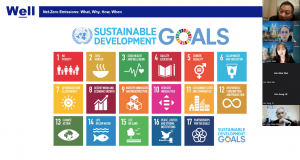 The two-day event took place online, gathering approximately 100 bright minds and talented researchers worldwide from the United Kingdom, United Arab Emirates, China, Poland, Indonesia, Bulgaria, Vietnam, India, and Malaysia.
This is the first time that SEGi organised such a conference. Participants from around the world exchanged the latest research ideas in sustainable development, green technology, advanced material, processing research, computational modelling, and data analytics. It also allowed them to find collaborative partners.
"We hope the conference can spark brilliant & sustainable solutions for the current issues faced by industries," SEGi University's faculty of engineering, built environment and information technology deputy dean (research) Dr Chan Mieow Kee.
SEGi invited several well-reputed professors with extensive research profiles, such as Prof. Chung Keng Huat from Qingdao Institute of Bioenergy and Bioprocess Technology, China, Prof. Akihiko Nakayama from Universiti Tunku Abdul Rahman, Malaysia, and Prof. Shanmugavadivu from The Gandhigram Rural Institute, India to highlight the insights of Net-Zero Emissions, Artificial Intelligence, and Hydraulics, respectively in the context of sustainable development.
The conference aimed to provide a platform for engineers and researchers to share their experiences and findings via presentations and publications.
Academians like John Chng, Fitria Setyawati, Paavithraa A/P Palanisamy, Tan Wei Yang, Lim Jeng Jit, Rameshwari P., and Assistant Professor Balamurali R. T. were named the best presenter of the sessions.
"We would also like to express our utmost gratitude to Co-organisers, University of Sunderland, UK; Qingdao Institute of Bioenergy & Bioprocess Technology (QIBEBT), China; Universiti Tunku Abdul Rahman and Curtin University, Malaysia and The Gandhigram Rural Institute, India, for their contributions and we feel grateful to the organising committees and reviewers for making this conference a successful event," Chan added.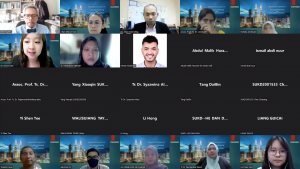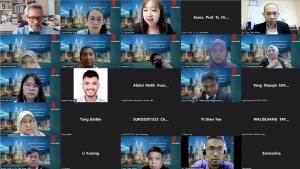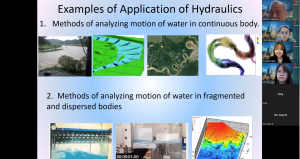 SEGi University is actively seeking international research collaboration with overseas universities/institutes. Kindly contact us by filling up the form https://forms.office.com/r/xqxrUZfQnk.