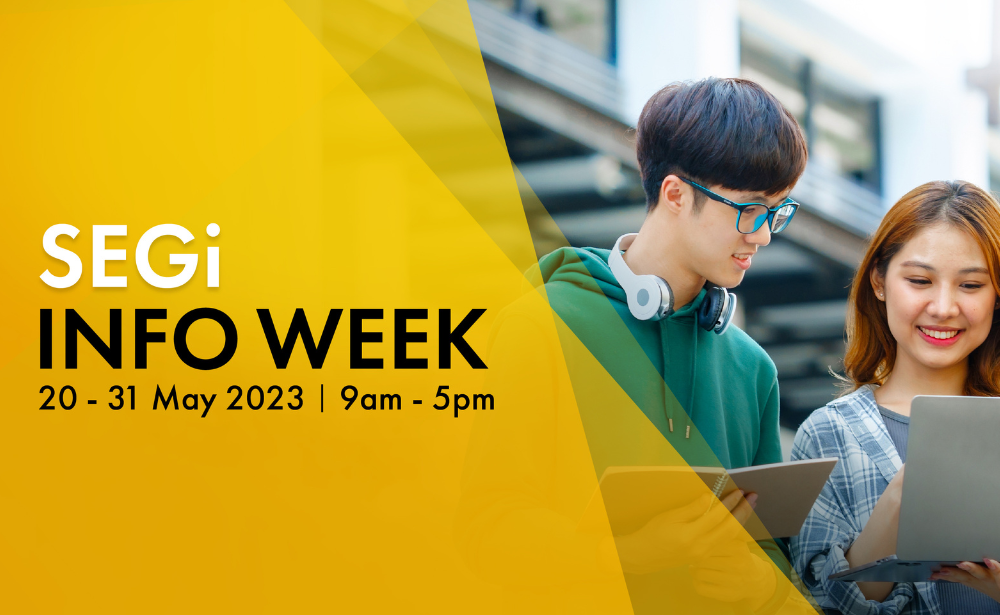 Make sure you don't pass up on the chance to discover your higher education journey and learn about the scholarships and rebates available to you.
Whether you drop by or arrange an appointment, we invite you to join us at the SEGi INFO WEEK.
👉 Take a stroll around the campus
👉 Have your scholarship eligibility assessed
👉 Meet with our faculty members
👉 Get advice on programmes that suit you
👉 Receive a personalized career assessment to match your distinct abilities and character with the most suitable course and career path.