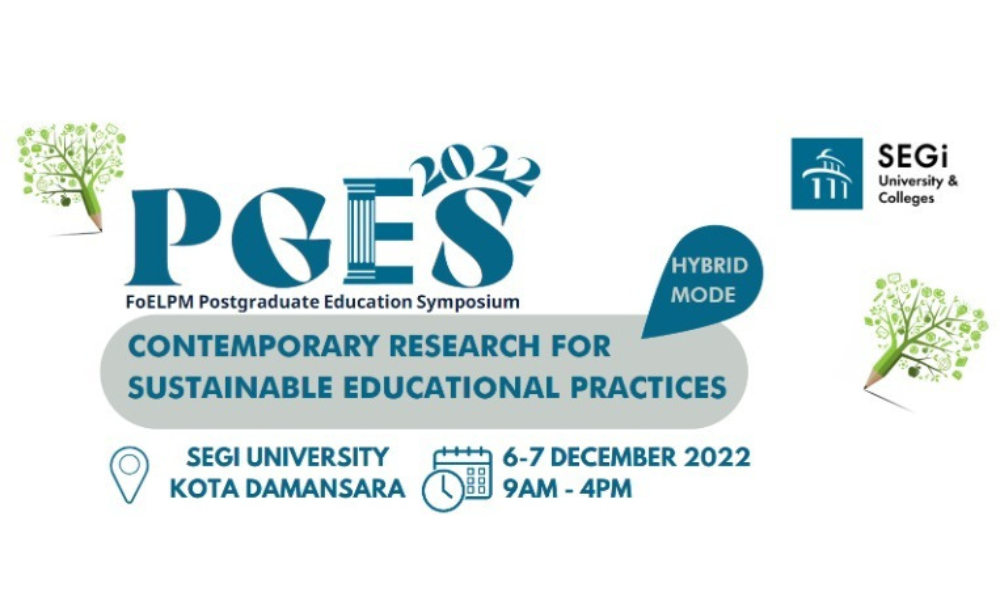 FoELPM Postgraduate Education Symposium (FES 2022) is an inaugural symposium organised by the Faculty of Education, Languages, Psychology and Music, SEGi University. The symposium targets postgraduate students who are currently involved in contemporary and innovative research in the field of education. It is hoped that this symposium will promote the advancement of new knowledge in terms of theory, research and sustainable educational practices.
*The symposium will be delivered in hybrid mode.
Objective
To provide an avenue for postgraduate students to share and exchange ideas, thoughts and development of contemporary research theory, principles and practices for sustainable development in the field of education.
Date: 6 & 7 December 2022, Tuesday & Wednesday
Time: 9.30 am – 4.30 pm
Venue: Hybrid – Online –
Physical – SEGi University, Kota Damansara
CALL FOR ABSTRACT
Abstract – 23 November 2022
Registration – 30 November 2022
Full Paper – 30 November 2022
Abstract/ Full Paper Info at QR Code (in Artwork)