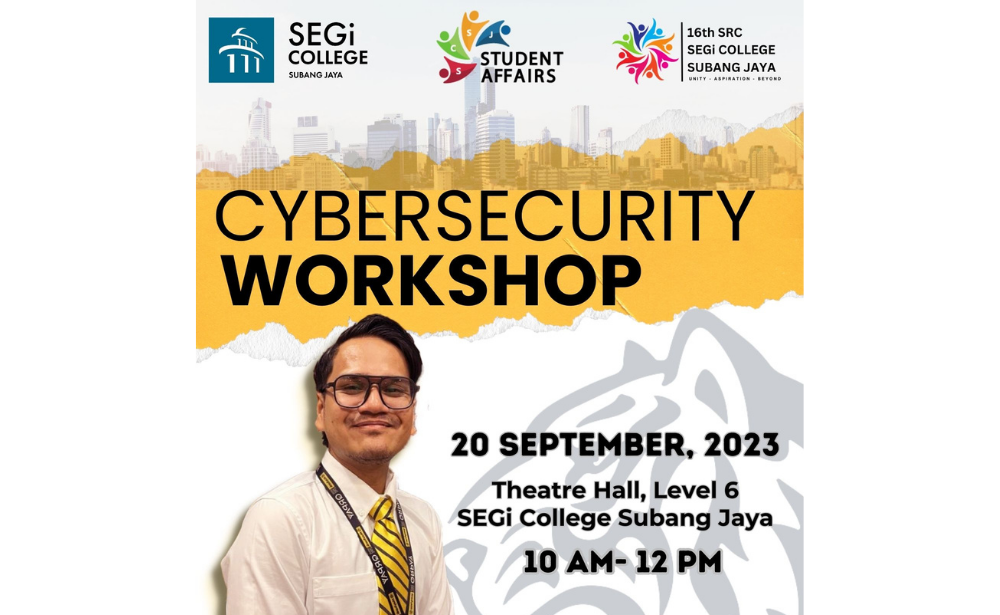 Secure your place in the digital world, unlock the secrets of digital security with our Cybersecurity Workshop!
Date: 20 September 2023
Time: 10.00am – 12.00pm
Venue: Theatre Hall, Level 6, SEGi College Subang Jaya
Grab your seat now by registering at: https://forms.office.com/r/4rBic9C60j
In our increasingly interconnected world, safeguarding your online presence is more critical than ever. Join us to gain in-depth insights into Cybersecurity, decode the tricks played by hackers, and learn how to shield yourself from digital threats.
And here's the exciting part – all participants will receive an exclusive E-Certificate from Maybank as a testament to your newfound Cybersecurity expertise!
Let's work together to create a safer digital community. Spread the word, register now, and become the guardian of your digital realm. We look forward to seeing you there!