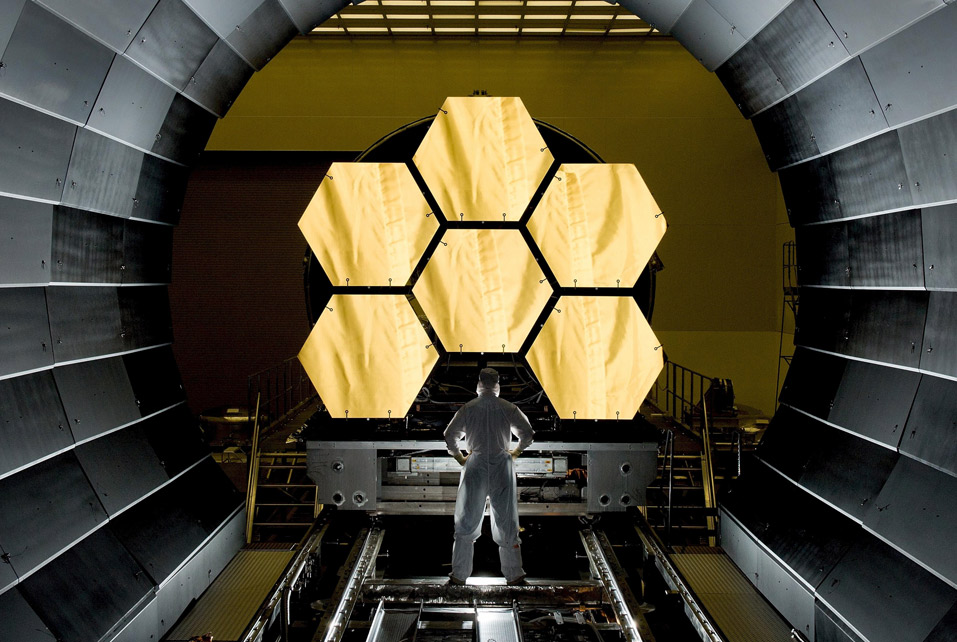 Producing Industry 4.0 Engineers
For the last few years, everybody is aware of the ongoing industrial revolution 4.0. It has not only transform industries and businesses, but also changed higher education systems worldwide. The impact also changes the needs of students, expectations of society and drive technology to rapidly evolve.
It is inevitable that some traditional jobs will become obsolete while new industry and technology-driven jobs will emerge. The current generation is in need of upskilling their current workforce work skills to take on new work responsibilities in line with the current and future industrial need. Thus, it is also imperative that higher education providers ensure their curriculums change to meet these demands and produce graduates with the right skills and qualifications.
We believe Industry 4.0 brings the development of new skills and talents globally. Our country has to be ready for a more high-powered and technologically advanced future. We need to fully prepare to face the threats and possibilities of this industrial revolution. Being one step ahead in a world that is fast-changing is not easy and simple. The needs of talent with the right skills for jobs in the future, which include engineering are in great demand. How can today's students acquire the "future-ready skills" needed for tomorrow to keep you marketable and industry relevant? There must be an educational transformation.
According to studymalaysia.com, many countries around the world use occupational shortage lists as a tool to identify and monitor critical skills and occupations that are in need. This helps them make plans about human capital development policies. The Critical Occupations List (COL) shows occupations that are skilled, sought-after, and strategic across 18 sectors in Malaysia. The COL identifies shortages in occupations that are sought-after by employers. This means that students can plan their educational paths to gain the right skills, education and experience, to increase their chances of getting hired in the industry of their choice and embark into their dream career by focusing on jobs in the COL list.
Majority of the jobs in the COL list is in the engineering sector, such as Industrial and Production Engineer, Civil Engineer, Mechanical Engineer, Chemical Engineer, Mining Engineer, Engineering Professionals (Excluding Electrotechnology), Electrical Engineer, Electronic Engineer, Telecommunications Engineer, and Ships Engineer.
It is without a doubt that engineering has become a huge part of society and as the world continues to evolve due to the fourth industrial revolution (4IR), engineers are sought after as a profession to help shape the future of the country.
The Faculty of Engineering & the Built Environment (FOEBE), SEGi University has been producing industry relevant graduates, and in view of the current Industry 4.0 revolution, continue to update programmes offered to its Engineering students and collaborate with industry leaders to ensure its graduates are Industry 4.0 engineers.
The Faculty focuses on a student-centred environment. Students are provided with opportunities to interact and work with industry partners on their assignments and projects, and have access to advanced laboratories and workshops with essential tools in the development of their engineering skills. The engineering programmes are delivered using applied methodologies and state-of-the-art engineering facilities, ensuring SEGi University's engineering students have all the advantages and opportunities to develop a successful career in the engineering field.
"Programmes offered at SEGi University, from foundation to post-graduate level, are well-rounded, meticulously planned and are equivalent to other prestigious international universities," said Dr. Chia Chee Meng, Dean of Faculty of Engineering & the Built Environment (FOEBE), SEGi University.
Dr. Chia also stated that SEGi University offers high-quality education in engineering based on what graduates are expected to do in the workplace with industry-relevant scenarios and outcomes. As such, SEGi further developed its degree programmes in partnership with industries so that graduates are well-prepared for changes in the job market and the current Industry 4.0 revolution.
"The collaborations and partnerships with industry partners are intended to not only create an academic cooperation, but also opportunities and exposures given to SEGi's Engineering students to prepare them before they venture into the real engineering world. These exposures will ensure students obtain the experience of active learning by immersing themselves in real-life job experience that motivates and facilitates their transfer of skills into workplace situations. From these experience, they also get to apply problem-solving skills such as identify, analyse and solve problems, shaping them into future-ready graduates that create impacts and shape the industry of their choice." added Dr. Chia.
Faculty of Engineering & the Built Environment, SEGi University, offers an impressive range of engineering disciplines, such as;
Bachelor of Engineering (Hons) in Mechanical Engineering
Bachelor of Engineering (Hons) in Electronic & Electrical Engineering
Bachelor of Engineering (Hons) in Civil Engineering
Bachelor of Engineering (Hons) in Chemical Engineering
Bachelor of Science (Hons) Quantity Surveying
Bachelor of Science (Hons) Architecture
Bachelor of Arts (Hons) Interior Architecture
Foundation in Science
Foundation in Arts
SEGi University has built strong global industry linkages and partnerships with well-known companies, such as Cidb, Ecoworld, Bauer, Top Glove, Daikin and Bahru Stainless. In addition, the engineering programmes offered by SEGi University are fully accredited by Malaysian Qualification Agency (MQA) and Board of Engineers Malaysia (BEM) which is a signatory to the Washington Accord, which makes SEGi Engineering graduates more employable and able to practice engineering at an international level.
Furthermore, SEGi also works with some of the most prestigious universities from the United Kingdom (UK), such as Cardiff University, Swansea University, University of Greenwich, University of Central Lancashire and The University of Sunderland, to develop a knowledge-rich curriculum for our dual award and double degree engineering programmes.
For further details on Engineering programmes at SEGi University, log on to www.segi.edu.my, or call 03-6145 1777 or WhatsApp 011-1210 6389. Alternatively, speak to our counsellors to learn more about the courses and workshops available at our University during our Open Day from 16th to 31st March 2019 or at the STAR Education Fair on 6th and 7th April 2019 at Sunway Convention Centre.
< Back