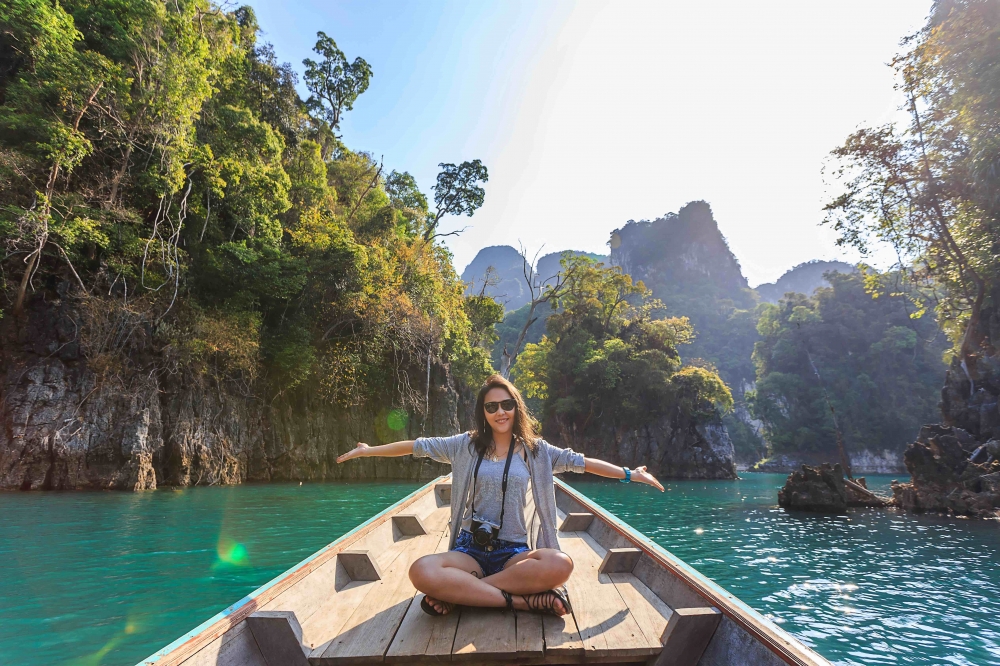 Hospitality and Tourism Not A Second Tier Career
The fundamental part of the hospitality industry is that it has a wide range of employment opportunities due to its global acceptance with various countries. As hotel owners tend to expand their businesses to big and small cities, thus the requirement of skilled hotel management professional is increased. Hotel management can include Hotel & Restaurant management, Cruise Ship Hotel management, Hospital Administration and Catering, Hotel and Tourism Associations, Airline Catering and Cabin Services, Club management, Forest Lodges, Guest Houses amongst others. Expansion of the global travel industry and the aviation industry is expected to boost the hotel industry in the next couple of years.
You may have portrayed the career in hospitality and tourism as being on holiday constantly, as your job is related to hotels, bars, and restaurants. On the other hand, you may have heard that a job in hospitality and tourism is a stopgap, where you earn a little extra cash on your holidays. Well, if that's what you think, then we're here to tell you that you're wrong. Many people pursue lifelong careers in hospitality and tourism. These careers can be exciting, challenging and varied; however, they also require a lot of hard work and dedication.
What is Hospitality & Tourism all about?
So before you make the decision to get into hospitality and tourism, you should first discover what it's really all about. It is always advised to analyse pros and cons, growth prospects, matching of work-profile with personality traits, etc. If you are not willing to work in various departments, then hotel and tourism is not the right choice for you.
When considering a career in the hospitality industry, the allure of landing exciting job opportunities can be too irresistible to avoid. You might end up working at one of the posh, ultra-modern 6-star hotels in Kuala Lumpur or end up abroad at an exotic resort in the Caribbean, Dubai or even beyond. Incredibly, you might choose to start your hotel too.
Hotel management like any other sector is subject to the state of the national economy and the global economy. When the economy is doing well, there will be more job opportunities in the sector. According to the latest Monster Employment Index (MEI), hospitality and travel roles were the most in-demand profession among occupation groups for the third consecutive month, up to seven per cent year-on-year in July 2018. This number is going to increase in the next couple of years as new hotels are coming up in large numbers in urban and semi-urban areas. Trained hotel management professionals would have privilege over untrained graduates as hotels are more willing to invest in recruiting trained and experienced employees.
To be a part of the industry and help yourself to grow in this industry, you must possess exceptional communication skills, patience, and a warm personality. You also need to have a genuine passion for the industry, because it will be more difficult for you to be warm and gentle if you are not happy with the job.
The growth of this industry has been phenomenal as businesses and tourist spend more than ever on leisure activities, hence making it one of the biggest fields for employment. The need for qualified and trained individuals who can deliver first-class services to tourists remain extensive.
The hospitality and tourism programmes at SEGi are designed in a way that enables students to obtain greater knowledge and skills required to succeed in this industry. Indulge yourself with highly related courses that include destination marketing, cover marketing, human resources, information management, planning, and research. In addition, our programmes at SEGi help you to polish your additional skills in teamwork, problem-solving, and communications, which are essential to your job scope in the hospitality and tourism industry.
SEGi aims to be the top learning centre for tourism management courses, hospitality, and hotel management courses as well as culinary courses in Malaysia by providing a complete and first-class teaching environment to its students. So what you are waiting for? If you want to have a secure and glamorous future in the hospitality and tourism industry, obtain the right degree from the right university – SEGi University Graduate from SEGi and fulfil your dreams.
< Back