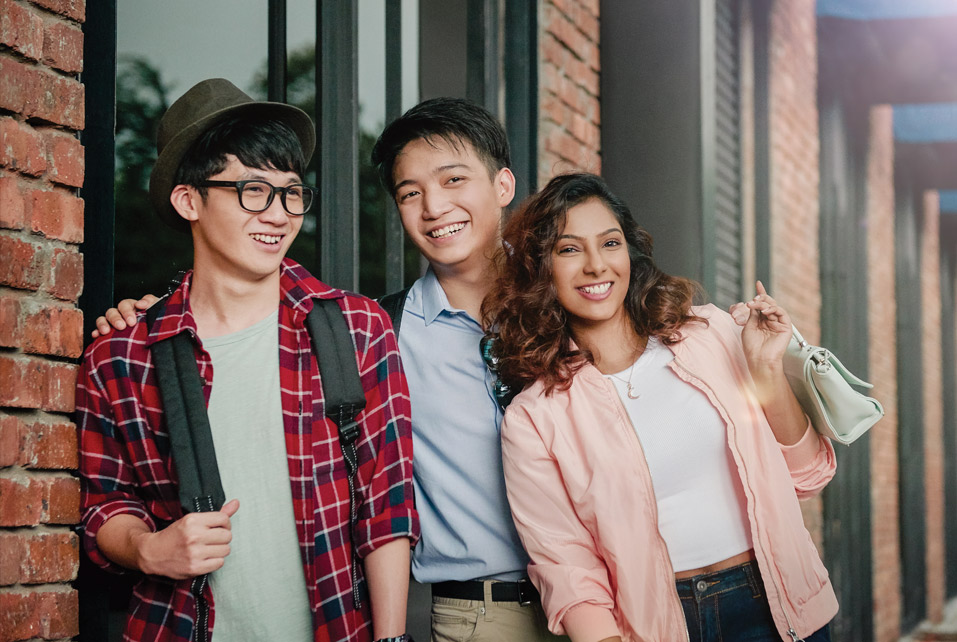 5 Reasons Why Pre-U at SEGi Rocks!
You're done with SPM. A visit to your relative's house left you in a confused state. Some were suggesting that you do your foundation studies while others said a diploma would be a better choice. You came home and your best friend sent you a text announcing her decision to do STPM and you are left wondering what you should choose. Sounds familiar? It's the story of most SPM leavers who are at a crossroad. If you are one of them, fret not because we are here to present you with five reasons why choosing Pre-U at SEGi University is a smart move.
1. World Class Education
The good thing about Foundation Studies is that it guarantees your entry into your preferred degree programme. At SEGi, you will be spoilt for choice as you gain access to top-notch undergraduate studies in the desired field. Feeling international? You can blindly take a pick from the likes of Cardiff, Queen's and University of Sunderland in our consortium of global partner universities. Each of our partner universities offer highly recognised programmes that will further enhance your employability and marketability. In fact, SEGi's dual degree programmes will earn you better qualifications and opportunities as you launch your career pathway.
2. Better Preparation
Pre-U simply helps you prepare better for degree studies as they are more comprehensive and targeted. Whether you are choosing a career in art or science, Pre-U equips you with the relevant knowledge, skills and practices required to help you get through your degree. Plus, the university environment will allow you to break free from your school mindset and level up to the fun and exciting uni life. 11 years of school routine will require some time to break away from and SEGi will help you connect better through our student engagement and enrichment programmes, training and exposure.
3. A quicker path
All foundation programmes come with their own perks. While both diploma and pre-university studies prep you for your degree journey, Pre-U can be completed within 12 or 24 months compared to diploma programmes which take 2-3 years. Of course, A-Levels and or STPM can be completed within 2 years too, but Pre-U will certainly make the transition into your preferred degree much smoother. SEGi not only has a well-connected network locally, but also globally. Its industry linkages will give you access to over 1,000 companies worldwide so you can be rest assured that your chances of employability remain high.
4. Make better decisions
Pre-U introduces you to the basics that will eventually shape your knowledge and skills in the chosen pathway. SEGi's Foundation in Arts helps you develop a range of practical skills as it hones your creative and critical faculties. Learn the fundamentals of business, IT, communication, hospitality and others and see which you like best if you are undecided. If you have chosen the science pathway, SEGi's Foundation in Science will help you articulate into any of the Health Science or Engineering Programmes.
5. Become an all-rounder
While diploma studies takes you directly into the game without much preparation, other types of foundation studies put a lot of emphasis on academic achievement but at SEGi, students' interest are always a priority. Aside from a comprehensive academic support outside of the classroom, students also get access to enrichment programmes, soft skills training, mentors and an exciting campus life that promotes an excellent study-life balance through student-centred programmes, activities, and facilities.
---
Entry Requirements
Foundation in Science – Minimum 5 credits in SPM including Mathematics and 2 other Science subjects.
Foundation in Arts – Minimum 5 credits in SPM
Foundation in Information Technology – Minimum 5 credits in SPM including Mathematics
Foundation in Commerce – Minimum 5 credits in SPM
Get yourself equipped with a strong foundation today. To find out more about SEGi's Pre-U programme and to sign up, visit https://www.segi.edu.my/study-with-us/pre-u-foundation/
< Back